Feba Electronics Co.

In the year 1995, Feba Electronics started with three employees as a sales and service company in Ankara. In those days laser and matrix, computer boards and various other kinds of PCBs were repaired at component level. At the same time, good business relations were established with Turkish banks, which resulted in repair work and sale of ATMs and other banking equipment.

In 1998 Feba Electronics, at the request of European companies, started a repair centre in Izmir.
This branch of Feba is located in the tax-free zone and there, we do repair work for European companies.
The advantage of the Izmir tax-free zone is, that defective products from Europe can be processed without the usual bureaucratic barriers.

On the same day that the products arrive, Feba can start work on them. SO there is no customs delay.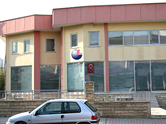 Some other advantages of Feba Electronics Izmir are:

Wages is the tax-free zone are lower than in Europe.

Packaging materials are cheaper than in Europe and of a better Quality

Goods from Europe can be sent by sea, road and air. Transport to Izmir is relatively Cheap.

Flexible working hours and a six-day work week are possible.

In the year 2001 Feba Electronics started, at the request of European companies repair and service work for their dealers in MEA countries. Also, we initiated AEX projects for MEA countries.



Now, we have 64 emplyees in Izmir and we service 19 countries in the mediterranean area in and Europa. Also in 2001, again at the request of European companies, we started a repair and service center in Istanbul, to do their warranty work for the Turkish market. We have 34 employees there at this time. In the year 2006, Feba Electronics opened a repair and service branch in Moskow, Russia, where we do repair and service work for local companies.

In 2007, Feba Electronics has 120 employees and services 19 countries in Europe, Russia, Turkey and MEA countries.