Feba Electronics
repair center has an
electronic laboratory
with an
anti-static work environment
and
high level technologic
measurement equipment and an
experienced staff
. Our experience with component level
electronic boards repairing
is more than enough to repair
all brands
and
models
electronic products.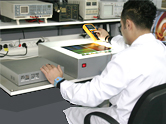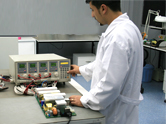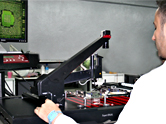 We are able to solder and desolder all types of
BGA
. and
SMD IC
.'s and removing, replacing and reballing
B.G.A.
components with our
B.G.A. rework stations.
All repaired electronic boards (P.C.B.'s) are tested with special diagnostic software and in variable temperature test boxes.
Feba Electronics
is able to repair every model or brand of
laptop
,
compute
r,
LCD Panels
,
network equipment
,
P.C.B. power supply
, for an
acceptable price
.