Quality

Low Repair Costs,


Best Delivery Performance,


High Repair Quality.
What are the repair costs of Feba Electronics?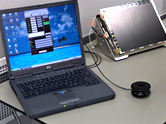 Feba Electronics offers an excellent repair price to its customers, because Feba Electronics is situated in the Aegean tax free zone. Labour costs for personnel are lower than in the European countries. To determine the total price for a repair job, Feba Electronics collaborates intensively with the customer.

For Feba Electronics it is important to receive the original P.N. number and a description of the product, model number and type. For research, Feba Electronics always asks the customer to send some samples of the product. With help of these samples we can determine the best repair price for your product.




Delivery performance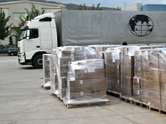 Feba Electronics sends a delivery performance report to its customers. In case it is not possible to keep our promises concerning the delivery time, Feba Electronics examines the reasons why something went wrong. Feba Electronics examines the component stock, the repair time and the repair process. In this way Feba Electronics guarantees the best delivery time for its customers.








High repair quality standards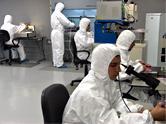 Feba Electronics offers a high repair quality standard because:


Feba Electronics uses the latest technology like B.G.A rework stations, clean room and anti static repair environment
Feba Electronics uses the best quality packaging material to avoid damage during transport

Sample test is standard for each unit to be repaired. Feba Electronics adheres to R.O.H.S. standards, also in soldering of components. Feba Electronics sends the customers all information about their repairs as well as the history of it. Feba Electronics researches the reason of N.F.F.(no failure found ), C.C (costumer complaint )., lead time problems and prepares a root cause analysis for its customers. The mechanical parts are cleaned ultrasonically. This procedure is standard. After the cleaning procedure the parts look like new. For replacements Feba Electronics always uses original parts. Feba Electronics encourages quality audits by its customers. Unit upgrading is not a problem for Feba Electronics.